Overview
The Google Analytics Spreadsheet Add-on makes it easier for Google Analytics users to access, visualize, share, and manipulate their data in Google Spreadsheets. The add-on gives you the full power of the Google Analytics Core and Multi-Channel Funnels Reporting APIs without requiring you to know or write any code.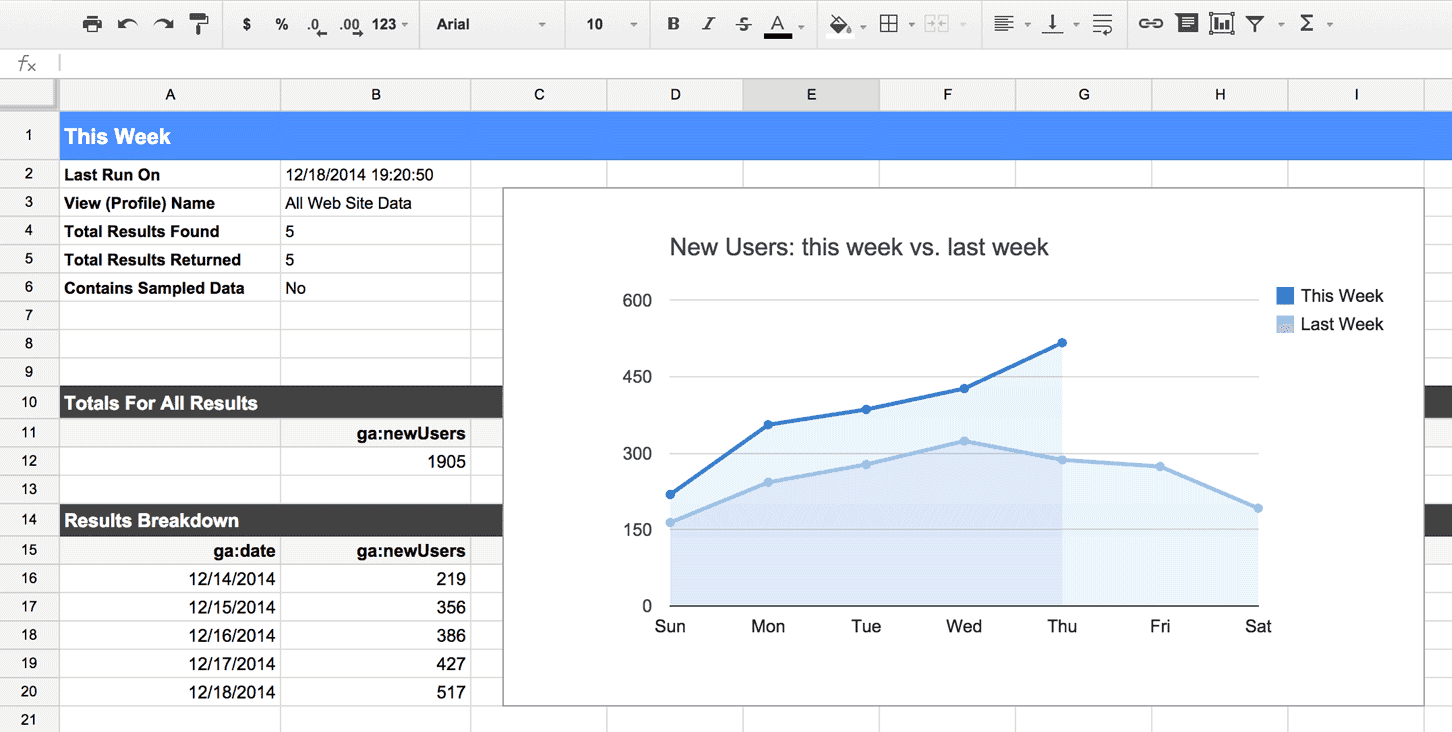 With this tool, you can:
Query data from multiple views.
Create custom calculations from your report data.
Create visualizations with the built-in visualization tools, and embed those visualizations on third-party websites.
Schedule your reports to run and update automatically.
Easily control who can see your data and visualizations by leveraging Google Spreadsheet's existing sharing and privacy features.
Learn More
To start using the Google Analytics Spreadsheet add-on you can simply download it from the Chrome Web Store and try adding it to one of your spreadsheets today.
If you have questions, check out the solution guide which explains how to install and use the add-on and goes over each option in detail.